Today I wanted to share a free download from fabric.com. Every now and then they have free patterns for download and today's was really cute. It's a triangular wristlet!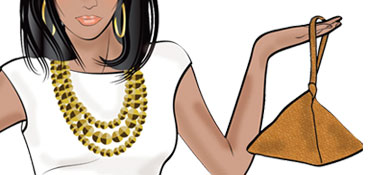 Also, I can't get these out of my mind. Square poufs.
Last week I was a Craigslisting wiz. We got a new couch, which made our coffee table look gigantic so then I sold it and bought a new one all on Craigslist. Have I mentioned how much I love Craigslist? How else can you switch out your entire living room in a week? Pictures are coming! Anyway, two poufs would fit perfectly under my new coffee table, provide extra seating for high schoolers, and be fun pillows for the boys to read, watch tv or snuggle wrestle on. I'll be saving my Joann's coupons for when the foam and batting are on sale and checking fabric.com for the perfect fabric. I love chevron but it's so popular right now that I can't help thinking I'll be over it in another year. Ikat and stripes are always cute, too. Hmmm.
I'm taking the Surfliner to Santa Barbara for a baby shower tomorrow! Everyone have a lovely weekend!