There are a few "farmer's market" inspired things at anthropologie right now that have got me inspired. I love the simplicity of it.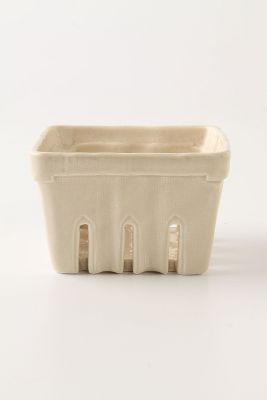 This is actually ceramic. I love the way it mimics the containers berries come in. They also carry it in turquoise, which I love--but I like the way this off-white looks like the original cardboard.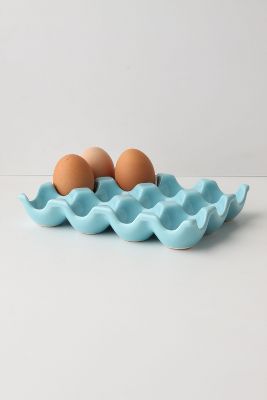 Wouldn't this be pretty for jewelry, coins or keys?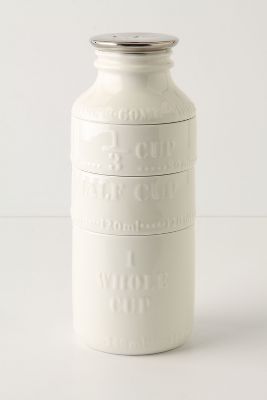 Milk bottle measuring cups!! These are probably the cutest measuring cups I've ever seen!! I might be tempted to bake way too many chocolate chip cookies if I had these.
This isn't from anthropologie, but mason jars have that same laid-back stylish quality. I love mason jars right now. My friend had her flowers in them at her wedding, I've seen people make lanterns out of them, even bathroom organizers!
I saved some bottles from sparkling lemonade. I love them! They make excellent vases. Next time I have friends over for coffee I may put creamer in one!
PS. I'm on the hunt for a starburst mirror to hang over our bed....I'm hoping to be able to do some thrifting soon. I will keep you posted.