I absolutely love Santa Barbara. I'm convinced that there is something different about the light there. It's bright and washes everything in this enchanted glow. Everything is pretty in Santa Barbara--the scenery, the architecture, the people. I went to college in Santa Barbara and my husband proposed to me in Santa Barbara so I have sentimental ties there I guess. I was there for a wedding this weekend and came home inspired. I love the laid-back, friendly, yet classy and stylish culture there. I love the way the landscape is layered so closely- mountains then sea- all littered with big, beautiful mature trees and white, Spanish architecture.
People in Santa Barbara will grab a coffee and a paper, go to the beach and relax at 8 in the morning on a Friday. I like that start-your-weekend-early attitude! I love strolling on state street on the weekends when the sidewalks are packed with shoppers. Santa Barbara is so historic and classy, it reminds me of Europe.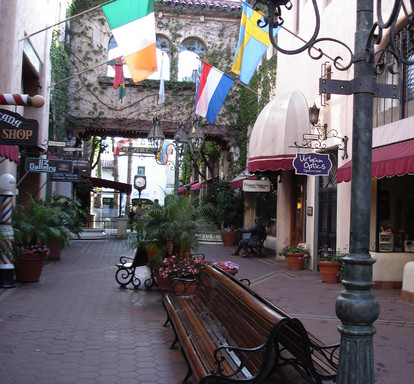 Travelling with a toddler and a baby was not easy but we made it work. Our little family had the beach to ourselves one morning...
No Santa Barbara trip is complete without at least one dolphin sighting. I see them every time I'm there. In college I used to ride the Surfliner train home and just watch them roll along the whole way. I'm happy to say I did see two while driving on the way back yesterday :)
photo credits:

filmfestivaltourism.com, santabarbaradaytrip.com