Just doing a little dreaming today. For years I have dreamt of having an orange kitchen. Orange walls, cream cabinets with burnished brass pulls, and natural wood floors....I love orange and I think the perfect place to paint the walls orange would be a kitchen. There usually isn't too much wall-space and you can get away with a bold color.
Isn't it fun?? I think I'd like a little more molding and cuter hardware on my cabinets than this kitchen has.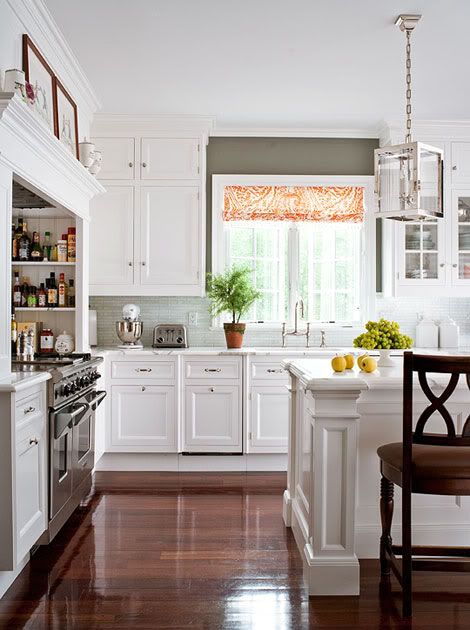 There is also the idea of just doing accents of orange and neutral everything else, in case you hate it in a year or so. I love the classic style of this kitchen.
This one doesn't have any orange but it has the perfect touch of rusticity.
marleyandlockyer.blogspot.com
I used to only like really dark wood floors, but recently I've been really liking the natural, almost whitewashed or grayish look. I love these, and may I say, this kitchen is in serious need of some orange!
What about orange appliances and kitchen accessories? The appliances are probably too expensive, but look how cute!!
I'm not a fancy enough baker to need baker's twine, but if I did....
Well that concludes the dreaming for today. In the meantime, I have plenty of orange accents in my home to keep me satisfied in the time being.
***